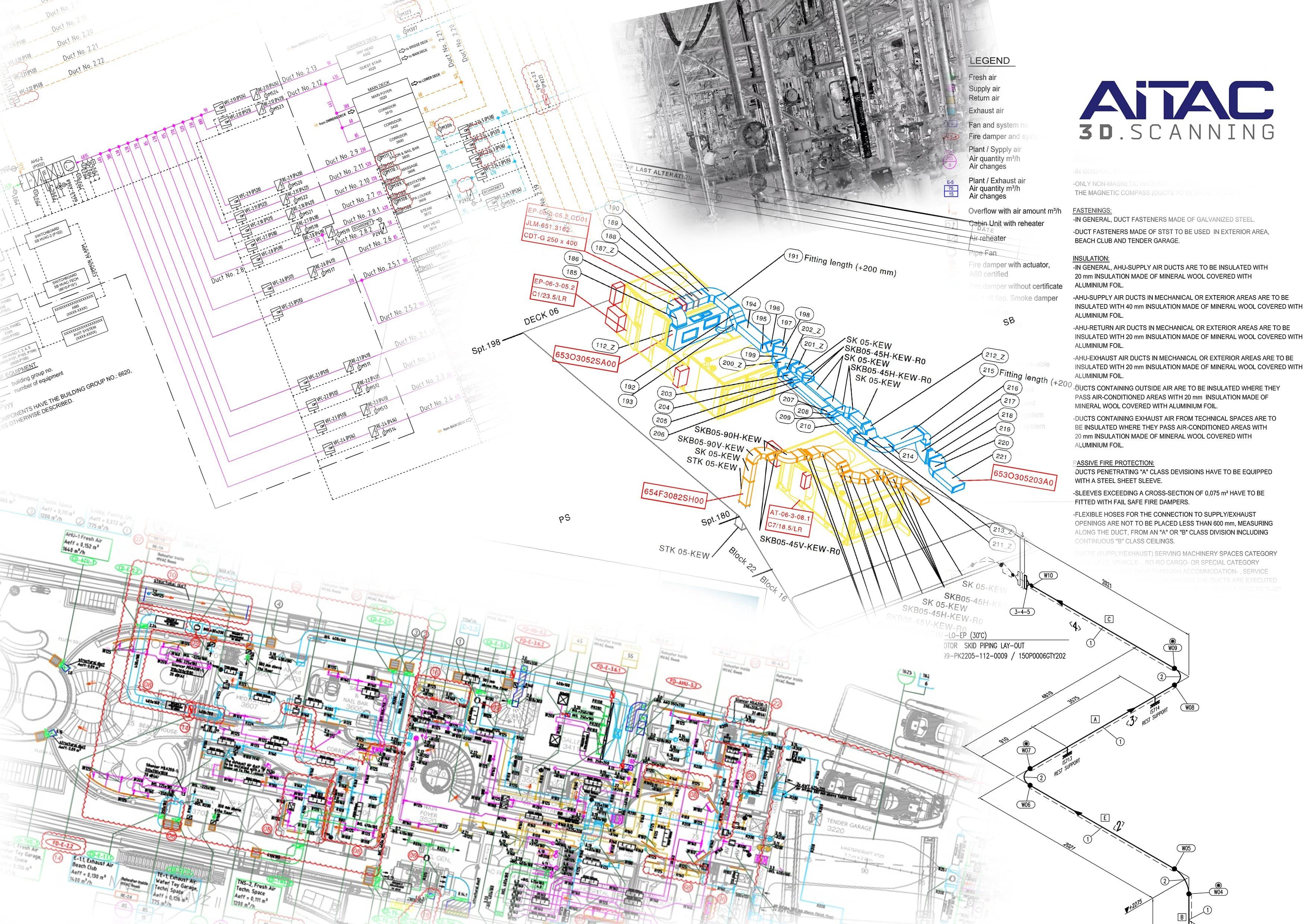 Our overall and complete package covers your complete engineering project phase, from the initial on-site scanning service up to the detail design ready for workshop. 
Package 4 offers:
Crew mobilization;
Project consultation;
Black&white and/or colored raw scan data;
Postprocessing;
Point Cloud in applicable format;
Optimized mesh model;
Accurate as built 3D CAD model;
Revamping model design;
Process and instrumentation diagrams
Instrument Loop Diagrams;
Instrument and Equipment Datasheets;
Electrical single lines, load schedules, and wiring schematics;
Structural Design;
FEM analysis;
CFD simulations;
Layouts, General arrangements;
Classification documentation;
Piping Isometrics(ISO Drawings);
Hazardous area (ATEX) layouts;
2D and 3D detail design / workshop drawings;
Production data (nesting sketches, cutting files, etc);
Technical coordination plans;
Assembly documentation
As built documentation;
Delivery on our secure file share application.
Missing a part of your project documentation. Reverse engineer your object, measure it with our 3D scanner and redesign it as a 3D model. Common project practices is to store all project documentation for future needs,  however, in many cases we witness the loss of all or part of the project documentation or the non-compliance of the existing documentation with the 'as built' condition. Wanting to redocument your legacy, reverse engineer it. Once imported in your favorite 3D software, imported model can be used to remodel itself, or to start modeling around it to achieve your wanted final product. Most precious asset is the know-how. Retroactively creating complete or partial project documentation, which is ready for procurement, construction and later for startup is quite a challenge. Nevertheless, our engineers are capable to support your team or independently deliver such tasks.
---