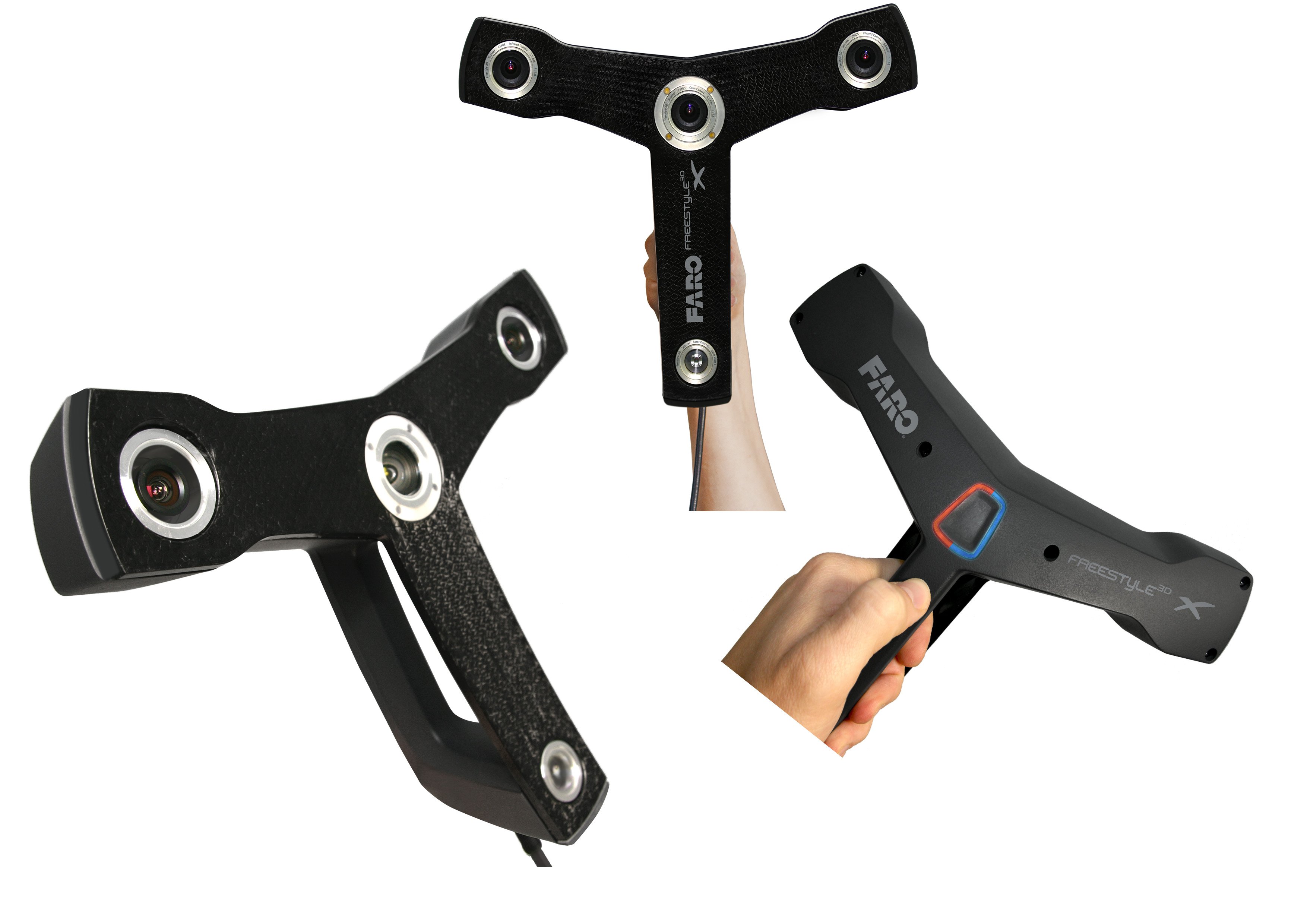 Faro Freestyle 3D X scanner is a light handheld scanner, specially designed for use in challenging projects that demand high precision and fast performance. The process of collecting data is fast and reliable and allows real time visualization.
The device is ideal for scanning:
Hard visible surfaces;
Narrow and hard to reach surfaces;
Objects with precision details.
---